I never thought I would be writing fiction when I started this blog but I'm always game for adventures. There have been many firsts for me this year, blogging is fun that way.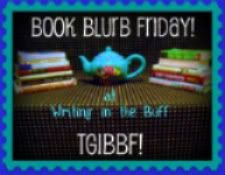 This is my entry for this week's Book Blurb Friday. The meme was the idea of Lisa Ricard Claro of
Writing in the Buff.
Every week, she posts a photo that acts as the cover of the fictional book you'll be promoting. You have a week to study the photo, write your blurb and then show off your masterpiece of 150 words or less a week later.
I was inspired into writing my first
book blurb
last week by a photo taken by Kathy Matthews of
Oregon Gifts of Comfort and Joy.
This week's photo came from Kathy, too.
Path of Dreams

Leanna gasped. She had seen this in her dreams. Dreams that had come to her every night for the past week. Every door in the corridor would lead her down a different path: adventure, romance, fantasy or glory. In her dreams, she had caught a glimpse of where each would lead but the kaleidoscope views always faded as she stood on the periphery, uncertain and hesitant.

Her conscious mind told her she should turn around. But she couldn't ignore the excitement she felt at the possibilities the unknown presented. Yes, it was time to move on and leave behind her familiar but passionless and prosaic life.

Which door will Leanna choose? Join her as she moves down her Path of Dreams.

(124 words with title)

Please visit Lisa's

blogpost

to see what other creative souls saw in the photo!

if you enjoyed this post, why not...

♥

leave me a comment

♥

follow me / subscribe

♥

link back

♥

read my first book blurb my recent posts Great Big Stitched Postcard Swap doodling with Pea Maia and Pea Mumble
by liberal sprinkles