the envelope before it was stamped
my great big stitched postcard!
yay my postcard has arrived in North Carolina. I made this for my swap partner in the
Great Big Stitched Postcard Swap
organised by Beth of Do What You Love. It was my first time stitching a card and sewing on paper. I used vintage fabric I'd bought on Etsy for the background and that cute Lecien stamp fabric I saw in a craft shop when I wasn't supposed to be adding anymore fabric to my stash. I couldn't resist! I thought it was perfect for a postcard swap. I added some embellishments: embroidered seed beads and buttons. For the envelope, I looked up the address online and printed the map, making sure I could fold it so I could point the address label to the town it was to go to :)
the back
This is the back of the card, all paper. The theme of the swap was "love" and I used a quote from
Mahatma Gandhi
, the Indian independence leader who advocated non-violence and peaceful resistance in the struggle against British rule:
Where there is love, there is life.
So true, don't you think? The card was sent to Antoinette Vogt. I have to say I felt a bit intimidated when I found out who get my card. Antoinette is an artist! WOW! You can see her lovely works at her

Facebook page

, I especially love the tree series.

Take a look at the

Great Big Stitched Postcard's Flickr page

to see the other gorgeous creations made for the swap. I've yet to receive mine, will post about it when I do.

I searched the Internet for love quotes when I was making the card. I wanted something that had universal appeal, signified friendship and would be an inspiration to me. I often stumble my way through life, I don't always succeed in making love rather than war, but I like to think I'll always keep trying to see, feel and share love in my life. There are some of the quotes that I liked best.


"Love is shown in your deeds, not in your words."
Father Jerome Cummings

"Love never claims, it ever gives; love never suffers, never resents, never revenges itself.
Where there is love there is life; hatred leads to destruction."
Mahatma Gandhi

"There is only one happiness in life - to love and to be loved."

George Sand

"Hate the sin and love the sinner."
Mahatma Gandi
(this is a tough one!)

"Love opens the door that hate created."
anonymous

"Come live in my heart, and pay no rent."

Samuel Lover (I do so love this one...)

"In this life we cannot do great things. We can only do small things with great love."

Mother Teresa

"Paradise is always where love dwells."
Jean Richter

"Love bears all things, believes all things, hopes all things, endures all things."
1 Corinthians, The Bible

"Love is the voice under all silences,

the hope which has no opposite in fear;

the strength so strong mere force is feebleness:

the truth more first than sun, more last than star."

E. E. Cummings

{

e.e. cummings poems

}

"Love is a dream that comes alive when we meet."
Unknown

Do you have a favorite love quote? Drop me a line :)

if you enjoyed this post, why not...

♥

leave me a comment

♥

follow me / subscribe

♥

link back

♥

check out my postcard blog
linking to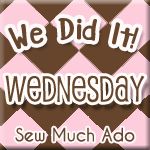 by liberal sprinkles