I really cracked my brains to write something for Book Blurb Friday today. I think I killed all my brain cells working and writing fact posts this week.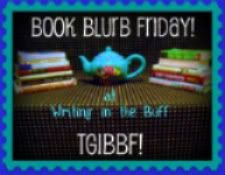 Every Friday, Lisa Ricard Claro of
Writing in the Buff
hosts this meme. She posts a photo that hopefully gets your creative juices flowing so you can come up with a spectacular back cover blurb for a fictional book. OK in my case, it's an effort to just come up with a blurb, never mind spectacular.
This week's photo is from Sandra Davies of
lines of communication
, a wonderful writer and artist. who also crafts and quilts! Here goes...
Number One
For 35 years, Radberg Rattigan walked the back alleys of Back Row City. He also frequented the metropolis' dark sewers and slums. Until he retired, Radberg was Back Row's Ratcatcher Extraordinaire. Now, his days are filled with walks on the palatable side of town, where fresh air and clean streets allow him to savor the sweetness of doing nothing. Except he doesn't. He misses the filth and stench, he misses being Number One at something, he misses scouring the back streets for targets, he really misses the pleasure of a good, strong whack with his heavy-duty torch and stick.

Can Radberg overcome the secret urge to walk back into the gutters or is he destined to return to the slums of Back Row? Or will he find another mark to satisfy that violent craving?
(134 words)
I couldn't quite develop the dark side of his character as much as I wanted! Please go on over to
Lisa's post
to read the other blurbs.
2:46 #Quakebook interview and Operation Yashima, post-quake and tsunami

This is a post I wrote earlier this week. If you haven't already read it, I hope you will. The making of Quakebook is a wonderful story about good will and the power of social media. #Quakebook is a 100% charity e-book with 89 stories about people's experiences of the Japan earthquake and tsunami. The book was put together by 300 strangers (contributors including Yoko Ono and sci-fi writer William Gibson, editors, designers, translators) who responded to an initial tweet by a British blogger in Japan. Within a week, the 30,000-word book was ready to be published online! It's only been delayed because they are waiting for Amazon which they got on board and to waive its regular fees so that 100% of the proceeds will go the Japanese Red Cross. Click on the photo on the left to get to the Quakebook blog. If you can, please spread the word and buy the book. Thank you for reading!

if you enjoyed this post, why not...

♥

leave me a comment

♥

follow me / subscribe in a reader / subscribe by email

♥

link back

♥

check out my other Book Blurb Friday posts
by liberal sprinkles